European Universities with Aircraft Design Education are offering useful Resources
Background
One goal of www.AircraftDesign.org is to present useful resources in aircraft design. "Useful resources" can be things like lecture notes, electronic books, databases, data files, design and analysis software. In essence, everything that makes life easier in aircraft design, aircraft design education and aircraft design research. Listed are resources that are offered free of charge to everyone via the Internet.

If you want to get listed with your resources, just mail Prof. Dr. Scholz.
Universities and Resources
---
Kungl Tekniska Högskolan and Linköpings Universitet
Location: Sweden
Kungl Tekniska Högskolan
Linköpings universitet
University of Bristol

Resources offered:

TORNADO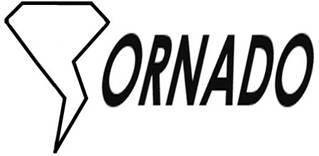 A Vortex lattice MATLAB Implementation for Linear Aerodynamic Wing Applications. Tornado allows a user to define most types of contemporary aircraft designs with multiple wings both cranked and twisted with multiple control surfaces. The Tornado solver solves for forces and moments, from which the aerodynamic coefficients are computed.
---
Linköpings Universitet
Location: Linköping, Sweden
Linköpings universitet
Fluid and Mechatronic Systems

Resources offered:

HOPSAN
A package for simulation of hydraulic systems, systems in general up to the aircraft level.
---
University of Applied Sciences Hamburg
Location: Hamburg, Germany
University of Applied Sciences Hamburg
Aircraft Design and Systems Group (Aero)


Resources offered:

Aircraft Preliminary Sizing Tool (PreSTo) (initially only: Cabin and Fuselage Design)

Digital Library with Student Projects Bachelor and Master Theses (in German and English)

2800 Aviation Acronyms (with am emphasis on aircraft systems)


Size: 215K
Aircraft Data: A300, A310, A319, A320, A321, A340-400, B747-200/400, B737-300/400/500


Size: 78K
Aircraft Data and Statistics


Size: 332K
Aircraft Wing Data


Size: 54K
---
---
Last update: 27 March 2013
Internet-Presentation:

Scholz

http://www.ProfScholz.de