8th European Workshop on Aircraft Design Education
(EWADE 2007)
General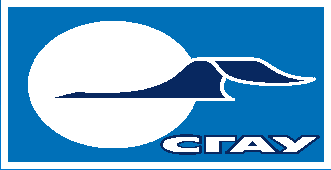 EWADE 2007 took place from 29.05. - 02.06.2007 in the city of Samara, Russia at Samara State Aerospace University (SSAU), Chair of Aircraft Design.

The workshop was chaired by Prof. Valeriy Komarov:


  Prof. Valeriy Komarov
As in previous years, EWADE 2007 allowed European lecturers concerned with Aircraft Design to discuss Aircraft Design problems as regards education and research. The call for presentations focused on cooperation projects with the aerospace industry and to topics that are at the forefront of aviation today, as there are:
composite materials in airframe structural design
morphing structures
MAVs, UAVs, super light and super heavy aircrafts
As in former occasions the workshop had no inscription fee. The participants expressed their gratitude to Prof. Komarov and the whole organizing committee for a splendid workshop that will be vivid in our memories for years to come.
Results
Presentations from EWADE 2007

Documents
Programme:

EWADE-2007_Programme.pdf Size: 81K

List of Presentations:


EWADE-2007_List_of_Presentations.pdf Size: 72K
List of Participants:


EWADE-2007_List_of_Participants.pdf Size: 54K (User and Password required!)
Invitation:


EWADE-2007_Invitation.pdf Size: 120K
2005-Presentation on SSAU by Prof. Valeriy Komarov:


EWADE2005_ValeriKomarov_EWADE2007.pdf Size: 11M
Links

Samara State Aerospace University (SSAU) (in Russian)


Samara State Aerospace University (SSAU) (in English)


Samara
Preparatory Discussions towards EWADE 2009
At the end of the EWADE 2007 in Samara, Prof. Damián Rivas invited the EWADE community for the 9th European Workshop on Aircraft Design Education in 2009 to Sevilla, Spain. With a presentation, he gave the participants an impression of his university - the Universidad de Sevilla. After his presentation, an acclamation by hand showed strong support and a general consensus to go to Sevilla in 2009. The tentative date for the meeting was set between May 15th and June 15th 2009. Participants was explained that it will become too hot in the city later in the summer.
---
Last update: 21 September 2013
Internet-Presentation:

Scholz

http://www.ProfScholz.de