---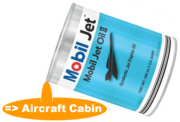 Aircraft Cabin Air
News
Aviation Herald: Incident - Indigo A320neo at Kolkata on Dec 10th 2018, smoke on board
Impressive Video. My Comment on Twitter and and My Contribution on Twitter to the Discussion. "The occurrence was rated a serious incident and is being investigated by the AIB", but still no report online.
---
Introduction
The air you breathe on an aircraft may not be as good as you had hoped for. Coming to this page, you probably know already. If is all new to you, read my German Memo or watch the English videos at the bottom of the page.

On this page:
1.1 Papers, Presentations, Memos
1.2 Videos

3.1 CO Detectors
3.2 Breathing Masks
related to Aircraft Cabin Air Quality / Contamination.

Reach this page via http://CabinAir.ProfScholz.de
1 Own Contributions
1.1 Papers, Presentations, Memos
Author
Title
Type of Work
Delivered
No of Pages
Occasion / Purpose
Abstract
Full Text
Size
Dieter Scholz

Contaminated Aircraft Cabin Air - An Aeronautical Engineering Perspective
Presentation
27.05.19
60
Meeting 2019, Association des Victimes du Syndrome Aérotoxique (AVSA), Paris CDG Airport, France, 27.05.2019
---
3.2M
Dieter Scholz
A Quick Introduction to the Problem of Cabin Air Contamination
Presentation
12.03.19
4
Deutscher Bundestag, Berlin, 12.03.2019
---
321K
Dieter Scholz
Technical Solutions to the Problem of Contaminated Cabin Air
Presentation
05.09.18
76
Deutscher Luft- und Raumfahrtkongress 2018, Friedrichshafen (Germany), 04.-06.09.2018
4.4M
Dieter Scholz
Jet Engines – Bearings, Seals and Oil Consumption
Memo
02.04.18
22
Review to substantiate the calculation of the oil concentration in aircraft cabins
2.2M
Dieter Scholz
Cabin Air Contamination - An Aeronautical Perspective
Presentation
16.03.18
73
59. Kongress der Deutschen Gesellschaft für Pneumologie und Beatmungsmedizin e.V., Dresden (Germany), 16. März 2018
5.0M
Dieter Scholz
Belastete Kabinenluft in Flugzeugen - Flugzeugbau-Experte Dieter Scholz sieht Handlungsbedarf
Interview
06.12.17
4
Hinweis: Dies ist eine etwas
vollständigere Version des Interviews
als im Themendienst der HAW Hamburg vom 03.04.2018
Streichungen der Pressestelle sind hervorgehoben.
---
501K
Dieter Scholz
Aircraft Cabin Air - Quality or Contamination?
Presentation
20.11.17
48
Personalversammlung "Kabine"
Deutsche Lufthansa AG
Frankfurt, 20 November 2017
---
4.1M
Dieter Scholz
Die Luft in der Kabine von Passagierflugzeugen ist nicht so gut wie oft angenommen - Hintergründe, Lösungsmöglichkeiten und deren Umsetzung
Memo
01.10.17
4
Populärwissenschaftliche Darstellung und Einführung
---
329K
Dieter Scholz
Aircraft Cabin Air and Engine Oil - An Engineering View
Preprint of Paper
14.11.17
8
International Aircraft Cabin Air Conference 2017
Imperial College London, 19 - 20 September 2017
655K
Dieter Scholz
Aircraft Cabin Air and Engine Oil - An Engineering View
Presentation
19.09.17
71
International Aircraft Cabin Air Conference 2017
Imperial College London, 19 - 20 September 2017
6.0M
Dieter Scholz
Aircraft Cabin Air and Engine Oil - A Systems Engineering View

Presentation
27.04.17
75
Hamburg Aerospace Lecture Series (HALS)
DGLR, RAeS, VDI, ZAL, HAW Hamburg
together with VC and UFO
HAW Hamburg, 27 April 2017
7.2M
Dieter Scholz
Aircraft Cabin Air & Water Contamination/Quality – An Aircraft Systems Engineering Perspective
Presentation
01.04.14
46
QCAQE – Global Cabin Air Quality Executive
7th ANNUAL FORUM
London, 31 March – 2 April 2014
---
37M
Presentations are based on one another - extended through the years; shortened for the audience and allocated time.
1.2 Videos
YouTube Playlist: Cabin Air (Uploads to YouTube by Prof. Scholz)

YouTube Playlist: Cabin Air (Video LINKS)

Presentation at the International Aircraft Cabin Air Conference 2017

Dieter Scholz im Interview bei:
ZDFzoom - Dicke Luft im Flieger (2017)

Dieter Scholz im Interview bei:
Deutschlandfunk Nova - Kabinenluft (2017)

2 Media Coverage (selected)
Piloten klagen über Gesundheitsprobleme
Schwäbische, 2018-10-22: Piloten klagen über Gesundheitsprobleme (PDF), (User=cabinair=PW)
In Web.Archive.
Die ZEIT: Gift in der Kabine?
Die ZEIT, 2017-10-19: Gift in der Kabine? (PDF), (Interview u.a. mit Prof. Scholz) (User=cabinair=PW)
Siehe auch: ZEIT ONLINE, in Web.Archive.
Sunday Times: EasyJet is First Airline to Go for Total Cabin Air Filtration
Sunday Times, 2017-09-17: Article (PDF) (User=cabinair=PW), Video.

More:
ORF2, KONKRET, 2017-09-22, 18:30: Video (Interview e.g. with Prof. Scholz).
ORF2, ZIB2, 2017-09-22, 22:00: Video (Interview e.g. with Prof. Scholz), Transcript, in Web.Archive.
EasyJet to go for Cabin Air Filtration in the Recirculation Path
Pall had announced already on 2016-12-05 (Web.Archive) that EasyJet would retrofit their fleet of A320 family aircraft with the latest Pall Aerospace PUREair Advanced Cabin Air Filters [in the recirculation].
3 Action
3.1 CO Detectors
Sensors have been demanded by pilots and cabin crew for years, but they are still not introduced on board. There may be good reasons for NOT introducing air quality sensors on passenger aircraft. However, every individual on an aircraft may decide to get informed and this can not be denied. Therefore, immediate action could be taken without waiting for the ultimate industry solution of the problem - which may never come. This is especially important in failure cases like fume events. Failures compromising cabin air quality may alert people on board, but it may need some kind of objective confirmation before action can be taken. Situations with cabin air quality problems could also pass unnoticed without sensing. If cabin air is contaminated, it will show a mixture of many substances. Carbon monoxide (CO) will most probably be one of these substances. Simple logic tells us that it is sufficient to trace one bad gas in an abnormal quantity to conclude that the cabin air is not ok. CO is taken from the cocktail to be measured, because inexpensive and small CO detectors are available on the market. Pilots (cabin crew, passengers) should read the carbon monoxide (CO) concentration from a personal CO detector as an objective indicator in addition to the observations from their senses (nose and eyes). It is known from CO measurements on the BAe 146 that the CO concentration will be low even in a fume event [1]. For this reason, the CO concentration should not be compared against the limit value of 50 ppm (CS 25.831), but rather against values obtained under normal conditions (e.g. 2 ppm; as a frequent flyer you will find out for yourself soon).

[1] Global Cabin Air Quality Executive: Carbon Monoxide Database Collated on 345 BAe 146 Flights in UK, 2003-2004, 2006 (access difficult, but contact GCAQE for more information if you are desperate)

Feel free to report/share your findings. E.g. take a picture of your CO detector with its reading (maybe with a fume filled cabin in the background) and report about what happened to people during that flight. We may all learn from this collected information.

I have expressed the above view in my presentations and have been asked where inexpensive(!) CO detectors can be bought. Looking on the Internet myself, I discovered these links:

Inexpensive Instant CO Sensors:
UYIGAO UA6070 CO Detector (identical to KXL-801) --- Features: loud alarm
KXL-801 CO Detector (identical to UYIGAO UA6070) --- Video Test
KKmoon GM8805 CO Detector --- Features: data hold, alarm threshold can be set. Video Test. Manual (PDF)
AS8700A CO Detector --- Features: data hold
HT-530 CO Detector --- Features: clip to attach to clothes
KXL-601 Mini CO Detector (low budget device) --- User report: "very inaccurate", "not recommended"

Remark:

Not considered to be an alarm/safety/warning device
Battery about 100 hours service life
Operating pressure unkown
These very affordable CO detectors are offered by Chinese wholesale and retail online shops e.g. TOMTOP and Banggood. You can find mixed online reviews about both shops. I have no stakes in these sales. You purchase at your own risk.
The main disadvantage of these inexpensive products is that they will automatically shut off if they are not operated for 10 minutes. This is necessary, because the batteries will not last sufficiently long otherwise. The holder has to check the air for CO at regular intervals or when being suspicious.
Do not worry about a loud alarm on your CO detector going off. The CO concentration in the cabin is much lower than the typical fixed threshold of 50 ppm. Some sensors even allow setting the threshold. In the very unlikely event where the alarm is triggered, you should be thankful for it!
Affordable CO Datalogger:
Lascar Electronics EL-USB-CO300 Carbon Monoxide Datalogger
Remark:

Not considered to be an alarm/safety/warning device
3 month logging life (data storage & battery)
Operating pressure range 900 hPa ... 1100 hPa (up to 3300 ft cabin altitude; required would be 8000 ft or 750 hPa)
It is left to the user to set the light and sound alarms indicating the presence of CO
Device with USB interface and PC software for data visualization
EL-USB-CO300: ±5ppm / ±4% (whichever is greater); EL-USB-CO: ±7ppm / ±6% (whichever is greater); => select EL-USB-CO300
3.2 Breathing Masks
Each member of the cockpit crew is protected by one onboard oxygen mask. Oxygen comes from a bottle and is available for the rest of the flight. Cabin crew have (at best) a smoke hood for their protection. The chemical oxygen supply in the smoke hood is intended only for short duration. A private breathing mask can protect people in the cabin in the very rare event of air contamination. A breathing mask filters the air and will do so for the rest of the flight. Inexpensive are the army standard breathing masks. Buy only new masks. Germany: "Bundeswehr Schutzmaske M65" (by Dräger). Better suited is a civil mask like the "Dräger X-plore 6300 Full Mask". It has a standardized 40 mm threaded filter connection. A suitable filter would be the "Dräger X-plore A2B2E2K2HGP3". This is a "combined filter" for "organic gases and vapours" (A), "inorganic gases and vapours" (B), and other substances.

Also this information is provided here; because I have been ask for it. Cabin crew members are increasingly concerned. Some already have a personal breathing mask in their carry-on baggage or intend to do so. By asking cabin crew members to consider to carry a breathing mask (in order to be prepared for a very unlikely event), I do NOT state that cabin air can be compared to the air after an attack with chemical weapons. What I argue is only this: A breathing mask (with a suitable filter) will protect people in "harsh environments". I do NOT consider the aircraft cabin such a "harsh environment". Therefore, a breathing mask will give sufficient protection in such cases where people have (claimed to) become ill in the aircraft cabin due to (potentially) contaminated cabin air. Employers have a legal duty to protect their employees. If employers do not act accordingly, cabin crew have the right to take measures themselves as deemed necessary.
4 Student Contributions
| | | | | | | | |
| --- | --- | --- | --- | --- | --- | --- | --- |
| Author | University | Title | Type of Work | Delivered | No of Pages | Full Text | Size |
| Viola Voth | TU Braunschweig | Analyse der Entstehungsmechanismen von Ölnebel in Flugzeugkabinen | Bachelorarbeit | 17.07.18 | 116 | | 11M |
Copyright of student contributions is with the respective author. Thanks to the students for their enthusiasm to advance the topic!
5 Links

International Aircraft Cabin Air Conference 2019 with all presentations


The Global Cabin Air Quality Executive (GCAQE) with further links


Vereinigung Cockpit --- Flight Health & Environment German Pilots Union


Artikel und Recherchen

Publications and Links


Aerotoxic Logbook (ATLB) by Prof. Dr. Johannes Ludwig


Aerotoxic Association (AeA) by Captain John Hoyte


Patienteninitiative – Contaminated Cabin Air

a German initiative by Michael Kramer and Kerstin Konrad


FlyAware a Dutch initiative


Association des Victimes du Syndrome Aérotoxique

a French initiative

---
STAND: 29 June 2019
AUTHOR:  Prof. Dr. Scholz
IMPRESSUM (PDF)


  Prof. Dr. Scholz


  Aircraft Design and Systems Group (AERO)


  Aeronautical Engineering


  Department of Automotive and Aeronautical Engineering


  Faculty of Engineering and Computer Science


  Hamburg University of Applied Sciences
---