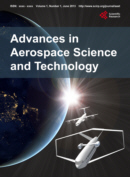 Advances in Aerospace Science and Technology (AAST)
AAST: The Review Style
Degree of Openness of the AAST Peer Review Process
A new proposal is discussed on the OASPA Blog. 5 stages of transparency in the peer review process should be distinguished. There seems to be a logical sequence of advancing towards more openness in peer review. Adding one more measure towards openness will add one star. The most open peer review process would allocate 5 stars:

*     Providing clear dates of submission, revision, acceptance, and publication
**    The above and: Listing the reviewers involved once a year(1)
***   The above and: Providing a yearly overview of submissions and acceptance(1)
****  The above and: Naming the Handling Editor (Academic Editor) and Reviewers(2) per article
***** The above and: Publishing the (Pre-Publication) Review Report(3) online alongside the final article

Certainly, also other sequences would be possible if it makes sense at another journal.

(1) At AAST this is done in a citable Editorial with DOI (see Journal and Review Statistics).
(2) At AAST reviewers are only named after their written consent, but the total number of reviewers who have taken part in the review is specified in any case with each article.
(3) At AAST there is currently no intension to publish pre-publication review reports. However, AAST welcomes everyone to write a review which is published along with the paper in the moderated post-publication blog based on DISQUS. Certainly also reviewers who have been part in the pre-publication review are invited to write in the post-publication review.

The AAST review process and review style would qualify for 4 stars (****) in peer review openness. On the rest of the page details are explained. For comparison, SCIRP in its standard journal operation would currently qualify for one star.
Review Style Definition
The advantages and disadvantages of the three elementary review styles have been compiled concisely by Elsevier:
Single Blind Review: The names of the reviewers are hidden from the author. This is the traditional method of reviewing and is, by far, the most common type.

Advantage:

Reviewer anonymity allows for impartial decisions free from influence by the author.

Disadvantage:

Authors fear the risk that reviewers working in the same field may withhold submission of the review in order to delay publication, thereby giving the reviewer the opportunity to publish first.
Reviewers may use their anonymity as justification for being unnecessarily critical or harsh when commenting on the author's work.

Double Blind Review: Both the reviewer and the author remain anonymous.

Advantage:

Author anonymity prevents any reviewer bias based on, for example, an author's country of origin or previous controversial work.
Articles written by "prestigious" or renowned authors are considered on the basis of the content of their papers, rather than on the author's reputation.

Disadvantage:

It is uncertain whether a paper can ever truly be "blind" – especially in specialty "niche" areas. Reviewers can often identify the author through the paper's style, subject matter or self-citation. It can even be more biased than the single blind review because authors are supposedly unknown and reviewers are not asked to declare a possible conflict of interest.

Open Review: Reviewer and author are known to each other.

Advantage:

Some scientists feel this is the best way to prevent malicious comments, stop plagiarism, prevent reviewers from drawing upon their own "agenda" and encourage open, honest reviewing.

Disadvantage:

Others argue the opposite view. They see open review as a less honest process in which politeness or fear of retribution may cause a reviewer to withhold or tone down criticism. For example, junior reviewers may hesitate to criticize more esteemed authors for fear of damaging their prospects. Independent studies tend to support this.
AAST has chosen a review style coined Single Blind, Open Review Choice. This review style is a traditional Single Blind Review; however, if the reviewer chooses to be revealed to the author, this is also possible (Open Review Choice). The openness of the review process may be seen as an additional 7th dimension of openness with respect to the Open Access Spectrum.
"Single Blind, Open Review Choice" - Review Style Advantages
The idea is to get the advantage from the Open Review combined with the advantage from the Single Blind Review. In most cases it should be possible for all parties to communicate openly with one another. However, if need arises, the reviewer can use the anonymity for an impartial and free decisions.

Double Blind Review is sometimes seen as "the next step up" from the Single Blind Review. It is certainly true that Double Blind can eliminate bias, but it does not foster openness either. Possibly a more open review style fits better to the ideal of openness at heart of the Open Access movement.

AAST has a review process called "single blind open review choice". This offers a reviewer the choice to (for details, see below):
to reveal himself / herself to the corresponding author and to ask for clarification and supporting data,
to give general hints to the corresponding author (reviewers should put the editor guiding the review process for the manuscript in CC in their e-mails),
to be mentioned as reviewer in the title footnote of the reviewed paper (for openness and reviewer's credit),
to be mentioned as reviewer in an Editorial written and published annually based on journal statistics (for openness and reviewer's credit),
to be credited for the effort and input to AAST on a (subordinate) web page of the journal. This page will be a subordinate page to the AAST Editor's Page.
The spirit of the AAST Review is characterized by appreciation, support and mentoring. This spirit is fostered by an Open Review. We want to bring the manuscript to the stage of a good final paper which is providing useful information to readers worldwide. Please observe: If the reviewer gets in a conversation with the author, the reviewer may not make any comments on the chances of the manuscript getting published. This final decision is made by the editor after considering and balancing the comments of all reviewers. Also the final comments to the author are written by the editor as a balanced summary of the advice given by all reviewers and editors.
Review Style Implementation
In detail, each reviewer has the choice: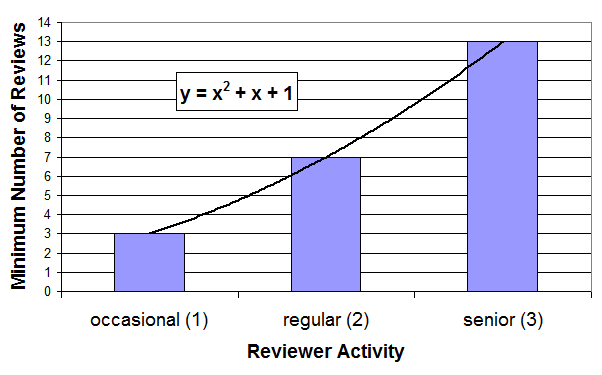 To be credited as reviewer of the reviewed paper in the title footnote of this reviewed paper and in an Editorial written and published annually based on journal statistics ...
... with name but without affiliation,
... with name and in addition also with affiliation.
To be listed as a reviewer to AAST on a (subordinate) web page of AAST ...
... with name but without affiliation,
... with name and in addition also with affiliation,
... together with the number of performed reviews and the reviewer status (idea inspired by Elsevier's Peer Review Challenge):
a minimum of 3 reviews: "Occasional AAST Reviewer",
a minimum of 7 reviews: "Regular AAST Reviewer",
a minimum of 13 reviews: "Senior AAST Reviewer".
Reviewers are ask is they have any Conflict of Interest. If reviewers have a conflict of interest they should recuse themselves from the review task.
Handling Editor
Each manuscript is taken care of by an Editor. It is the person guiding the review process and is mentioned on the title page of the paper (see below). An Editor whose duty is limited to core activities and decision making is named Academic Editor. An Editor additionally in charge of the correspondence with reviewers and with the Corresponding Author is named Handling Editor. AAST will work in most cases with a Handling Editor. For the rest of the text here "Handling Editor" can also be replaced by "Academic Editor". Generally and in most cases the Handling Editor (HE) for papers in AAST is the Editor-in-Chief (EiC). As the journal is increasing its publication rate, the Editor-in-Chief may occasionally delegate the activity of guiding a manuscript through the review process to other members of the Editorial Board (EB). Accordingly, another EB member takes the roll of the Handling Editor for a selected manuscript. Another EB member will also take the roll of the Handling Editor if the EiC himself is one of the authors of the manuscript. The Handling Editor personally carries the responsibility for the quality of the review process of the paper. Each paper will have gone through a review process. The name of the Handling Editor on the title page of the paper is a guarantee for the quality with which the review process has been carried out. For the Handling Editor to be mentioned on the title page of the paper, it is honor and burden of responsibility at the same time. The lines on the title page of the paper (below title, author, affiliation and e-mail contact) look like this:

Received yyyy-mm-dd; revised yyyy-mm-dd; accepted yyyy-mm-dd

Handling Editor: FirstName LastName, Affiliation, Country

Copyright © 2014 by authors and Scientific Research Publishing Inc.
This work is licensed under the Creative Commons Attribution International License (CC BY).
http://creativecommons.org/licenses/by/4.0/


The article shows only the publication month (on top of the title page - not shown here). The exact publication date is given on the web site. This is due to the publication work flow. When the PDF is prepared, the exact publication date is not known.
Handling Editors should recuse themselves from the task if they have Conflict of Interest or relationships that pose potential conflicts related to articles under consideration.
Paper Category / Article Type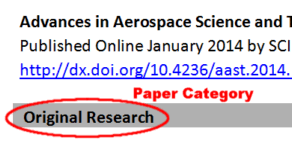 Two terms paper category or article type are used and mean the same thing. In this text the term "paper category" is used. AAST has quite a detailed selection of available Paper Categories. Authors are encouraged to make proposals on the Paper Category for their manuscript. Based on the author's proposal, the Editor-in-Chief will make a preliminary decision on the Paper Category. During the course of the review process a final decision on the Paper Category will be made. The paper category is given in a gray line above the title of each paper (see picture on right).

Important is certainly also which article types (document types) are covered in Scopus. It may be important independent from the fact if AAST is presently indexed in Scopus or not. A discussion about document types can be found in:

Scopus: Content Coverage Guide, 2014, pp. 11,12.

Covered in Scopus are: Article (original research), Editorial, Letter, Note, Review (significant review of original research), and Short Survey (short or mini-review). Not covered in Scopus are Book Reviews. Hence Book Reviews do not help authors to build up citations (and the h-index) in Scopus. All other paper categories at AAST - as presented below - should be beneficial for author's citation buildup following Scopus' standards.

Available Paper Categories for AAST are:
Original Research: An article about a study written by the researchers who actually did the study. The researchers describe their hypothesis or research question and the purpose of the study. The researchers detail their research methods. The results of the research are reported. The researchers interpret their results and discuss possible implications.[1] Most research papers are typically Original Research (OR). Some journals do not distinguish between Paper Categories, because almost all papers are Original Research. At AAST also other Paper Categories than Original Research are promoted. This will give the journal a wider range and may make it more interesting for a wider audience. Research may vary from the classical OR paper layout as explained above, focusing on one research element like the method, the data or a case study. If the Original Research has such a pronounced focus a dedicated Paper Category may be selected:

Methodology: An article about a new experimental or computational method, software program, test or procedure. The method described may either be completely new, or may offer a better version of an existing method. The article must describe a demonstrable advance on what is currently available. The method needs to have been well tested and ideally used in a way that proves its value.[2]
Database Article: An article describing a novel database likely to be of broad utility. The database must be readily accessible ideally as additional files to the publication (if technically possible - currently not possible at AAST) or in a public repository. Data sets must be accessible by any researcher wishing to use them for non-commercial purposes, without restrictions (CC BY or CC BY-NC). Databases should complement or extend existing databases, or offer an update to a previously published database. Data within the database should be attributed to a source. Authors must clearly acknowledge any work upon which they are building, both published and unpublished.[3]
Case Study: An article about an empirical inquiry that investigates a phenomenon within its real-life context. Case study research can mean a single case study or multiple case studies combined, can include qualitative or quantitative evidence, relies on multiple sources of evidence, and benefits from prior developed theoretical propositions.[4]

Review Paper: In contrast to Original Research, Review Papers built on the work of other researchers and provide an overview of concepts, techniques or phenomena. The papers are likely to be more concise, instructional and descriptive in their style than discursive.[5] Depending on what gets reviewed different forms of Review Papers exist having quite different formats:

Research Review: This review makes a summary of recent insights into a specific research area. A Research Review provides a systematic and substantial coverage of mature subjects, evaluations of progress in specified areas, and/or critical assessments of emerging technologies.[6] The Research Review is the typical form of a review in a journal otherwise publishing only Original Research.
Educational Review: An article written about a special topic which may be known to some experts, but which was never/seldom covered with a text introducing the topic to a wider audience. It may also be a specialized topic extending existing textbooks or summing up knowledge being around rather dispersed. It could also be a review and comparison of different didactical approaches to a standard topic in education.
Historical Review: An article providing historical examination of concepts, techniques or phenomena.[5]
Book Review: A short article written by a specialist. The aim of a book review is to give a brief summary of the book's strengths and weaknesses and to evaluate the book's overall usefulness to the audience it is intended for. Here are some questions that may get answered from a Book Review[7]:

Who is the book intended for and does it meet the intended audience's needs?
What new information does it present? How convincing is it?
What are style, organization and size of the book. Is it appropriate for its purpose?
Are there any studies, facts, or ideas the authors have neglected to consider?
Are there any other related books?
Why should anybody read this book - or why not?

Technical Paper: An article describing and evaluating technical products, processes or services.[5] This could be a Paper Category applicable also to the manufacturing and service industry. Products and services can be described as long as the technical elements are discussed in detail and in an objective way. Hidden advertisements have to be avoided and would be unmasked during the review process.
Comment: A short report (sometimes also called Technical Comment or Engineering Note) where an author can present an idea with theoretical background but has not yet completed full research needed for an Original Research paper. A Comment can contain a small finding or discovery, a development of limited scope, a small useful method, significant data or a little case study. Comments can relate to papers previously published in AAST. In short: A Comment is the little sibling of the Original Research Paper. Comments are intended for especially prompt disclosure and may see a shorter review process. (Definition with ideas from [8]).
Viewpoint: Any article, where content is dependent on the author's opinion and interpretation.[5]
Editorial: The preface of a scientific journal written by the Editor-in Chief or a member of the Editorial Board [9]. As a preface the Editorial is introducing into journal matters as a whole or introducing the current issue with its contributions. The Editorial can also give the opinion of its Editor-in-Chief or of the Editorial Board on a given topic or a current event [10]. In this second case it should be called "Editorial/Viewpoint" in order to avoid confusion.

Comprehensive Review Papers (more than 15 pages written in a concise style with many references; any form of review) will get a sticker "Review Paper" in the AAST list of papers on the Internet. (See sticker on the right.)

Editorials will get a sticker "Editorial" in the AAST list of papers on the Internet. (See sticker on the right.)
[1] http://libguides.unf.edu/originalresearch
[2] http://www.springerplus.com/authors/instructions/methodology
[3] http://www.springerplus.com/authors/instructions/database
[4] http://en.wikipedia.org/wiki/Case_study
[5] http://www.emeraldinsight.com/authors/guides/write/abstracts.htm
[6] http://www.springerplus.com/authors/instructions/review
[7] http://www.bjst-journal.com/authors/instructions/bookreview (SpringerOpen)
[8] http://arc.aiaa.org/page/contributorinfo
[9] http://de.wiktionary.org/wiki/Editorial
[10] http://en.wiktionary.org/wiki/editorial
Journal and Review Statistics
The Journal and Review Statistics are published at the beginning of each New Year as an Editorial. The article starts with
a list with last year's Reviewers, expressing gratitude.
a list with last year's Handling Editors, expressing gratitude.
In the same way als all other papers in the journal, also this Editorial will have a DOI. In this way the reviewer and handling editor contributions are citable.

The statistics (see Table 1) consist of simple performance figures, impact measures (as appropriate to the age of the journal), measures of the publication speed and about the review process. Statistics about the review process help to make Open Access publishing more transparent and safeguard the journal against allegations.

Table 1: AAST Annual Performance and Review Statistics for 2014, ...
Performance
Productivity
since start
last year
Issues Published
---
---
Items Published (total)
---
---
Original Research
---
---
Review Papers
---
---
Technical Papers
---
---
Comments
---
---
Viewpoints
---
---
Editorials
---
---
Pages Published (total)
---
---
Impact
since start
last year
Number of (new) Index Entries
---
---
Number of Journal Page Visits
---
---
Number of Paper Downloads
---
---
Number of Discussions
---
---
absolute
per paper
Number of Quotations on Google
---
---
Publication Speed
average
since start
last year
Average Time from "Submission" to "Preliminary Review"
---
---
Average Time from "Preliminary Review" to "First Review Summary"
---
---
Average Time from "First Review Summary" to "Revision"
---
---
Average Time from "Revision" to "Acceptance"
---
---
Average Time from "Acceptance" to "Author's Formatted Version"
---
---
Average Time from "Author's Formatted Version" to "Publication"
---
---
Avarage total Time from "Submission" to "Publication"
---
---
Review Process
absolute
relative [%]
Rejected Submissions, Rejection Rate
---
---
Failed in Publisher's Check (plagiarism, hoax)
---
---
Failed in Preliminary Review
---
---
Failed in Full Review
---
---
Accepted
---
---
Withdrawn or Change to other Journal at SCIRP
---
---
Sum
---
100
The Editorial publishing the annual journal statistics should comment on the statistical data and can also report on:
Degree of international reach:

Number of submissions per country,
Number of published papers per country,
Acceptance ratio per country.

Topics covered:

Aeronautical topics,
Astronautics topics,
Ratio of topics: aeronautics/astronautics.

Development of the pool of reviewers.
Development of the pool of active handling editors.
Development of the editorial board.
Disclosure statements about potential Conflict of Interest related to the commitments of the Editor-in-Chief, other Handling Editors, and the journal staff.
The journal's position with regard to international competition.
Development of the publisher.
The publisher's position with regard to international competition.
---
AUTHOR:   Dieter SCHOLZ
LAST UPDATE:  2015-06-14


Prof. Dr. Scholz