---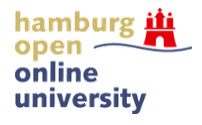 Dieter Scholz
Aircraft Design
An Open Educational Resource (OER) for Hamburg Open Online University (HOOU)
Reach this page via:
http://HOOU.ProfScholz.de
http://LectureNotesAircraftDesign.ProfScholz.de
http://LectureNotes.AircraftDesign.org

Publications and Videos about Aircraft Design and this OER

PFLAUM, Ellen; SCHOLZ, Dieter: Aircraft Design (Flugzeugentwurf).
In: Synergie - Fachmagazin für Digitalisierung in der Lehre. Sonderband: HOOU Content Projekte 2015/16, 2017. -
URL: https://www.synergie.uni-hamburg.de


HOOU-Content-Projekte-2015-2016_AircraftDesign.pdf Geändert am: 27 May 2017, Größe: 839K

FLITTA, Julia; SCHOLZ, Dieter: Aircraft Design (Entwurf von Passagierflugzeugen). - URL: http://HOOU.ProfScholz.de


HOOU-Poster_AircraftDesign_2016.pdf Geändert am: 27 May 2017, Größe: 1.6M
Aircraft Design @ HOOU - Teaser
German, English subtitles (2016)

Aircraft Design @ HOOU - Introduction
(2016)

Aircraft Design @ HOOU - Interview
Prof. Scholz, German (2016)

Aircraft Design @ HOOU - Interview
Prof. Scholz, English (2016)

Subtitles? Start video, click on "YouTube", switch on Subtitles and switch to English Language there!

Watch the video The Kid and the Kite (1995). It is about the fascination of aerospace from an industrial perspective. The video is international as it works without words. Interesting is also the philosophical trailer. What do you think about it? Do you think industry can live up these statements in reality?
Links
This OER in a Graphics-Based Version

This OER at HOOU
Background of HOOU and this OER
Interactive Video
More Interactive Content
Start to Learn with this Hotspot Picture
Get started with Aircraft Design by learning about the main parts of an aircraft.
Click on (+) to get a Definition of the related aircraft component and follow the links to Wikipedia and NASA to learn more.
Click on the Hotspot (+) which is up in the air in the picture for an Introduction!!!
Look at NASA's Overview of Aircraft Parts.
The picture shows an Emirates Airbus A340-300 (source).
Aircraft Design
Lecture Notes
Please quote the lecture notes like this:
SCHOLZ, Dieter, 2015. Aircraft Design. Lecture Notes. Hamburg University of Applied Sciences. Available from: http://LectureNotes.AircraftDesign.org.
Dieter SCHOLZ: Aircraft Design
Chapter
Titel
Number of Pages
PDF
Remarks
Title Page
2
Contents
4
1
Introduction
7
2
Aircraft Design Sequence
6
3
Requirements and Certification
6
4
Aircraft Configurations
11
Sketch your aircraft ideas with NASA's OpenVSP
maybe together with OpenVSP-Connect (Excel)
5
Preliminary Sizing
32
Aircraft preliminary sizing, Part 25:
Preliminary Sizing Tool: PreSTo-Classic (Excel Workbook)
Simple Aircraft Sizing & Optimization: SAS (Excel Workbook)
6
Fuselage Design
21
Cabin and fuselage interactive design:
Preliminary Sizing Tool: PreSTo-Cabin (Excel Workbook)
7
Wing Design
43
Paper: Efficiency of Winglets
Wing lift curve slope & lift distribution: Diederich Method (Excel Workbook)
8
High Lift Systems and Maximum Lift Coefficients
21
Alternative method to wing maximum lift coefficient:
Diederich Method (Excel Workbook)
9
Empennage General Design
16
Paper: Empennage Sizing with Tail Volume & Method for Dorsal Fin Layout
10
Mass and Center of Gravity
24
11
Empennage Sizing
29
12
Landing Gear Conceptual Design and Integration
13
Author: Bernd Trahmer
13
Drag Prediction
16
Zero-lift drag from:
a) Sum of wetted areas and equivalent skin friction factor, or
b) Drag build-up from major aircraft components.
14
Design Evaluation / DOC
32
References
3
Sum:
286
Appendix A
Several Approaches to Drag Estimation
11
Step 1 to the Drag Polar: Zero-lift drag estimation.
a) Max. glide ratio estimation. Subsequently: Zero-lift drag from max. glide ratio.
b) Wave drag estimation (additional to zero-lift drag).
Appendix B
Estimating the Oswald Factor from Basic Aircraft Geometrical Parameter
35
Step 2 to the Drag Polar: Induced drag estimation.

Mcomp = 0.3; M0 = MCR + 0,08; be = 10,8
Sum, Appendix:
46
Summary
Aircraft Design in a Nutshell
25
Please make much use of this file to get prepared for the examination.
Examination
Examination in the Short Course Aircraft Design
5
Solution
Solution for the Examination in the Short Course Aircraft Design
19
Please check your own results based on what is written here.
Please see the Aircraft Design page with "official pictures" of teams taking this OER as a short course.
Aircraft Design Videos in my Playlists on YouTube
Test Your Aircraft Design Knowledge
Or just go to the page with the Interactive Content embedded.
Interactive Aircraft Design with OpenVSP-Connect
Do you want to calculate and automatically draw your own aircraft? Go to http://OpenVSP.ProfScholz.de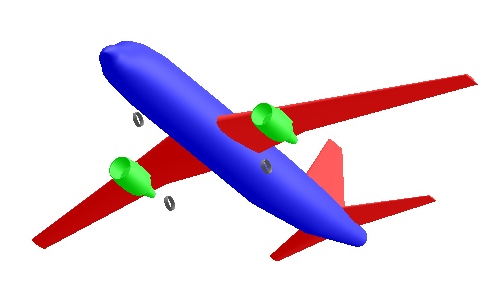 License:



http://creativecommons.org/licenses/by-nc-sa/4.0
Author: Dieter Scholz
Link: http://HOOU.ProfScholz.de
---
LAST UPDATE: 13 June 2023
AUTHOR:  Prof. Dr. Scholz
IMPRESSUM (PDF)


  Prof. Dr. Scholz


  Aircraft Design and Systems Group (AERO)


  Aeronautical Engineering


  Department of Automotive and Aeronautical Engineering


  Faculty of Engineering and Computer Science


  Hamburg University of Applied Sciences
---