---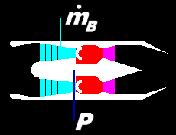 Off-Takes - Secondary Power Extraction from Jet Engines
Aim of "Off-Takes"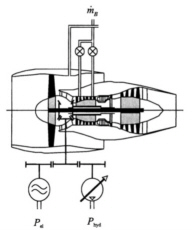 Aim of the project "Off-Takes" is to investigate shaft power and bleed air off-takes from the engine and the related increase in the aircraft's fuel consumption. Little data is available on this subject. The project reviews published and unpublished data on off-takes, establishes a metric to evaluate fuel consumption due to off-takes and compares available data. Insight is given into the effects caused by off-takes, looking at phenomena inside the engine when shaft power and bleed air are extracted. The project generates new data on off-takes by using established jet engine simulation programs like TURBOMATCH (from Cranfield University) and compares the results from TURBOMATCH with other similar programs and data from engine decks (as far as available) or engine certification data.

The final results of the project are easy to use equations for the estimation of fuel consumption due to jet engine off-takes and the illustration of implications to aircraft and aircraft system design.
Virtual Research Team - A New Form of Cooperation

This lean project is based on a virtual research team. Almost 100 % of time dedicated to the project can be invested into scientific work without hardly any administrative burden. This is much in contrast to traditional projects characterized by heavy administrative overhead in form of time spending by researchers. Day to day communication takes place via Internet in different forms (e-mail, Skype) with only occasional direct contact at conferences when results are presented to the scientific aviation community or for common work at Cranfield.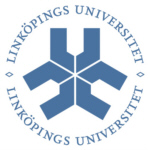 Members of the "Off-Takes" research team are:
Result (Example):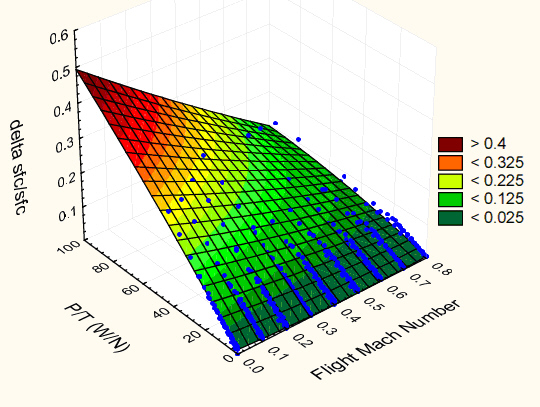 Relative change in thrust specific fuel consumption (SFC) of the RB211-524-D4 engine plotted against relative power off-takes (P/T) and flight Mach number (data is for a flight altitude of 5000 m)

* Figures from this page are extracted from our publication at AST 2013. Please check the AST paper for detailed reference.
---
Publications related to "Off-Takes"
---

Paper (print) at the 4th 4th International Workshop on Aircraft System Technologies, AST 2013:

SCHOLZ, Dieter; SERESINHE, Ravinka, STAACK, Ingo; LAWSON, Craig: Fuel Consumption due to Shaft Power Off-Takes from the Engine. In: ESTORF, Otto von; THIELECKE, Frank (Ed.): 4th International Workshop on Aircraft System Technologies, AST 2013 (TUHH, Hamburg, 23.-24. April 2013). Aachen : Shaker, 2013, pp. 169 - 179. - ISBN 978-3-8440-1850-9, download: http://Off-Takes.ProfScholz.de

Off-Takes_PUB_AST_13-04-23.pdf Size: 883K

Paper (long version for CD) at the 4th International Workshop on Aircraft System Technologies, AST 2013:
SCHOLZ, Dieter; SERESINHE, Ravinka, STAACK, Ingo; LAWSON, Craig: Fuel Consumption due to Shaft Power Off-Takes from the Engine. In: ESTORF, Otto von; THIELECKE, Frank (Ed.): 4th International Workshop on Aircraft System Technologies, AST 2013 (TUHH, Hamburg, 23.-24. April 2013). Aachen : Shaker, 2013. - https://doi.org/10.15488/4462, download: http://Off-Takes.ProfScholz.de

Off-Takes_PUB_AST-CD-Version_13-04-23.pdf Size: 1.3M

Presentation for the 4th International Workshop on Aircraft System Technologies, AST 2013:
SCHOLZ, Dieter; SERESINHE, Ravinka, STAACK, Ingo; LAWSON, Craig: Fuel Consumption due to Shaft Power Off-Takes from the Engine. In: ESTORF, Otto von; THIELECKE, Frank (Ed.): 4th International Workshop on Aircraft System Technologies, AST 2013 (TUHH, Hamburg, 23.-24. April 2013). Aachen : Shaker, 2013, pp. 179 - 179. - ISBN 978-3-8440-1850-9, download: http://Off-Takes.ProfScholz.de

Off-Takes_PRE_AST_13-04-23.pdf Size: 5.3M
---
STAND: 01 March 2019
AUTHOR:  Prof. Dr. Scholz
IMPRESSUM (PDF)


  Prof. Dr. Scholz


  Aircraft Design and Systems Group (AERO)


  Aeronautical Engineering


  Department of Automotive and Aeronautical Engineering


  Faculty of Engineering and Computer Science


  Hamburg University of Applied Sciences
---