---
Welcome!
Information for Incoming Students
to the Department of Automotive and Aeronautical Engineering
HAW Hamburg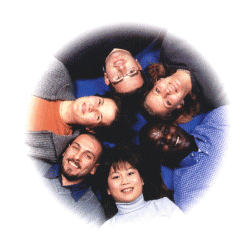 Are you interested in automotive or aeronautical engineering?
Would you like to study in another country?
Would you like to broaden your horizon?
Would you like to be financially sponsored?
Would you like to experience another major European city?


Than come to Hamburg University of Applied Sciences Department of Automotive and Aeronautical Engineering!
Information Brochures and More ...
Project and Thesis Topics Offered (Prof. Scholz)

(All topics also available in English)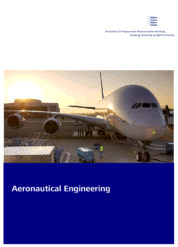 AviationBrochure_10-03-01.pdf Size: 651K
This info pack was written especially for foreign student applicants with an interest in Aeronautical Engineering.
General important note: Although most lectures will be given in German, there are also many possibilities for students with only English language skills (see the info pack for details).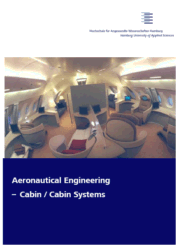 AviationCabinBrochure_09-10-14.pdf Size: 304K
Foreign students have the option to study the Bachelor modules "Architecture of the Aircraft Cabin" and "Mechanical Aircraft Cabin Systems" as well as to complete a research project in this area in English. These modules are offered in the summer semester (March – July). The programme is a total of 16 ECTS credits with an overall workload of 510 hours.
You may consider to stay longer than just one semester and study towards a German Degree - the Bachelor or the Master. We offer two different study majors in Aeronautical Engineering (and even more in Automotive Engineering):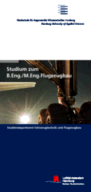 HAW_Leporello_Flugzeugbau_Entwurf-Leichtbau.pdf Size: 184K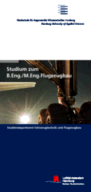 HAW_Leporello_Flugzeugbau_Kabine-Kabinensysteme.pdf Size: 178K
Modulhandbuch-F_F-Bachelor_2013-04-08.pdf Size: 600K
Modulhandbuch-F_F-Master_2013-04-08.pdf Size: 278K
You may also pick from these modules in German for you exchange semester, if you can follow a lecture in German.
Links to further Information
Further information is available on the web. The info packs (see above) contain much of this information in a concise form.
Hamburg
Hamburg University of Applied Sciences (HAW Hamburg)


Hamburg University of Applied Sciences (HAW Hamburg)

International Office at the HAW Hamburg

Department of Automotive and Aeronautical Engineering
Application

Please fill out the application form (that will be mailed to you by the International Office) and consider the deadlines:


Winter semester: Sept. - Feb. Application deadline: 30. April
Summer semester: March - July Application deadline: 31. October

Along with this form you will need to supply a learning agreement and a transcript of records.
Visits to Aviation Sites in Hamburg and Northern Germany
Airbus Visits Overview
AIX – Aircraft Interiors Expo, Hamburg Trade Fair & Exhibition
Preparations to Go Back Home

Collecting Credits
As international student at the Department of Automotive and Aeronautical Engineering you will attend courses. The lecturers will send your grades of each course to the Studenten Sekretariat of the HAW. Your results of each course will be displayed via MyHAW.

Transcript of Records from Hamburg University of Applied Sciences
At the end of your stay you can obtain a "German Transcript of Records" from "Helios" (see above). Send a copy of this form to the International Office and ask for a translation towards an "International Transcript of Records". The transcript of records should show your courses, the amount of ECTS credits and your grades according to the ECTS. Ask to get your translated transcript of record signed.

Translation of Grades
The German grades that you receive originally will be translated into ECTS grades using the table below (as long as no other table exists). Your home institution will then translate the ECTS grades into grades according to your local grading scale. In this way you can get credit for the courses that you took in Hamburg.
HAW-Noten
ECTS-grades
up to 0.85
(0.7)
ausgezeichnet
A = excellent
above 0.85 up to 1.5
(1.0 and 1.3)
sehr gut
B = very good
above 1.5 up to 2.5
(1.7, 2.0 and 2.3)
gut
C = good
above 2.5 up to 3.5
(2.7, 3.0 and 3.3)
befriedigend
D = satisfactory
above 3.5 up to 4.0
(3.7 and 4.0)
ausreichend
E = sufficient
above 4.0
(4.3, 4.7 and 5.0)
nicht ausreichend
F = fail
Notenumrechnung der RWTH Aachen
---
LAST UPDATE: 07 November 2023
AUTHOR:  Prof. Dr. Scholz
IMPRESSUM (PDF)


  Prof. Dr. Scholz


  Aircraft Design and Systems Group (AERO)


  Aeronautical Engineering


  Department of Automotive and Aeronautical Engineering


  Faculty of Engineering and Computer Science


  Hamburg University of Applied Sciences
---