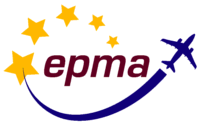 Short Course
FUNDAMENTALS OF AERONAUTICAL ENGINEERING
NEXT OFFER
This short course is offered on a less regular basis. Please bring forward your ideas. We are sure we can accommodate them.

HISTORY
The Short Course "Fundamentals of Aeronautical Engineering" was offered in Hamburg, Berlin and Rostock. It was offered in English and in German. The course was mostly orginized together with "date up". In some cases it was organized by AERO. More than a dozen courses where given between 2006 and 2010.

LEAFLET



Please e-mail

  Prof. Scholz for further questions.
LANGUAGE
The course can be taught in German or English. Lecture notes are available in English. For some topics also German lecture notes are available.
TRAVEL & ACCOMODATION
The location of the Short Course can be discussed. The course can run as an in-house course at the customer's premises or it is arranged at Hamburg University of Applied Sciences.
MODULE LEADER
Prof. Dr.-Ing. Dieter Scholz, MSME
Aircraft Design and Systems Group (AERO)
Department of Automotive and Aeronautical Engineering
Hamburg University of Applied Sciences
http://www.ProfScholz.de.
LECTURERS (for past courses)
Prof. Dr. Dieter Scholz, MSME (AERO)
Prof. Dr. Adrian Postelnicu (Transilvania University of Brasov, Romania)
Dr. Balazs Gati (Budapest University of Technology and Economics)
G. Kotzan (independent trainer)
Dipl.-Ing. Mike Gerdes (AERO)
Dipl.-Ing. Philip Krammer (AERO)
Dipl.-Ing. Mihaela Niţă (AERO)
Dipl.-Ing. Kolja Seeckt (AERO)
HOMEPAGE
http://AeroFundamentals.ProfScholz.de
TARGET DELEGATES
The module is intended for technically educated participants new to the field of aeronautics.
AIM
The module's aim is to give an overview of the main subjects in aeronautical engineering.
LEARNING OUTCOMES
On completion of the module, delegates will
know aircraft concepts and parameters.
know the fundamental relationship of aircraft parameters.
know how to judge problems in aeronautical engineering.
know how to find the right expert who could help to solve a specific question.
LEARNING ENVIROMENT
Teaching includes seminar style lectures, videos, computer based training and the use of simulators. Speakers are experts from industry and academia. A set of course notes is provided.

MODULE CONTENT

The Aviation System

Aerodynamics
Flight Mechanics
Aircraft Engines
Aircraft Structures
Aircraft Systems
Aircraft Design
PARTICIPATING ORGANISATIONS
AERO


AERO is the "Aircraft Design and Systems Group" at HAW Hamburg. AERO's aim is to guide research assistants to cooperative dissertations and to conduct projects in research, development and teaching (short courses). AERO is also organising Short Course Aircraft Design.
http://AERO.ProfScholz.de.
date up (past partner in the short course)


The company supports commercially Life Long Learning for professionals in all phases of their career.
http://www.date-up.com.
EPMA (past background of the short course)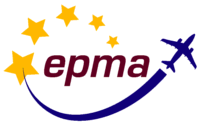 European Postgraduate Master in Aeronautical Engineering (EPMA) was a new joint master programme for part time students. Partners in the programme were: Hochschule für Angewandte Wissenschaften Hamburg (HAW), Katholieke Hogeschool Brugge - Oostende (KHBO), Université Bordeaux 1 (UB1) and further associated European universities. If you are interested to pursue a Master Degree, please consult:
http://EPMA.ProfScholz.de.
COST
Special rates apply.
APPLICATION
Please get in contact with Prof. Dr. Scholz via e-mail.
Another Short Course on offer is: Aircraft Design
---
Last update: 15 December 2018
Internet-Presentation:

Scholz

http://www.ProfScholz.de