HAW Hamburg --- Lecture: Aircraft Design
OpenVSP-Connectduring Distance Education Topic: OpenVSP-Connect Compulsory for Every Student Please work in "Automatic Mode" pure or use "Automatic Mode" adapted such that you redesign an existing aircraft.
Please right-click in the picture and open in another tab to see the (larger) original picture!
In oder to show something here, I have included an aircraft that would qualify for this homework.
Family Name = Scholz
Given Name = Dieter
My Aircraft =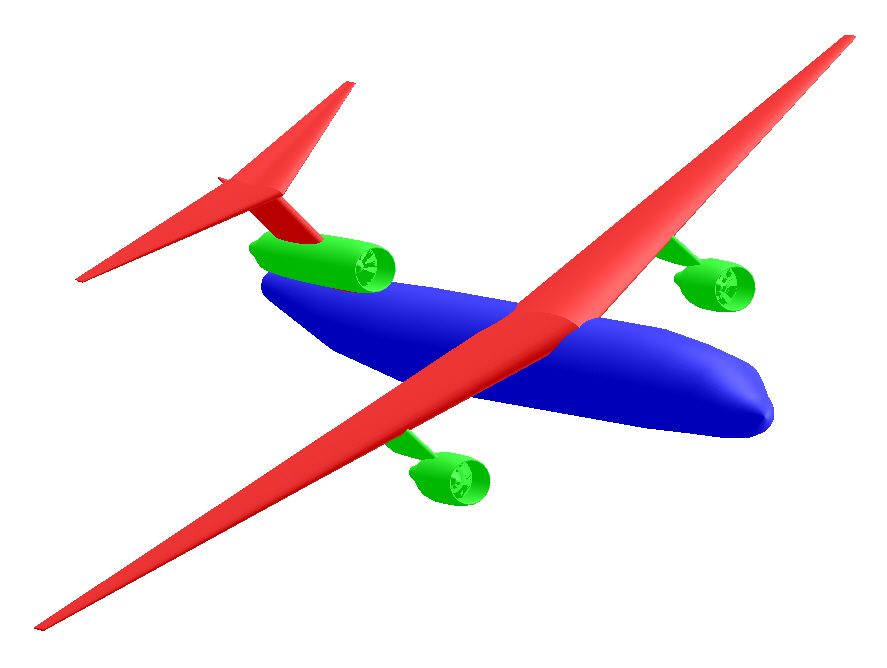 Fast commuter for 90 passengers, cruise Mach number 0.9, high wing (95%), trapezoidal wing, T-tail, 3 engines, fuselage mounted landing gear indicated (position manually adapted). 3D visualization in OpenVSP: Windows: Four; View: Top, Left Iso, Left Side, Front; Alt PrintScreen; Paint (or similar): Ctrl V, Ctrl S; upload (e.g. postimages.org), image in HTML-Editor: Dimensions, max: 500 x 500 pixel.

Thu Apr 2 06:05:35 2020
-------------------------------------------------
And now the new uploads:
-------------------------------------------------


Family Name = Linke
Given Name = Marco
My Aircraft =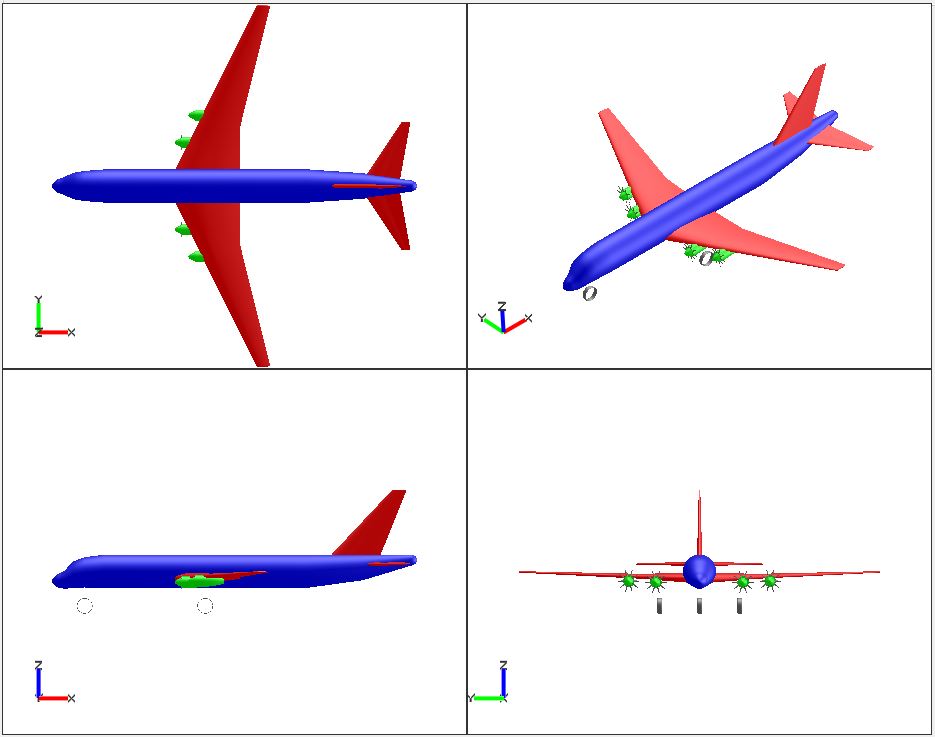 A single aisle aircraft, conventional configuration. Designed in OpenVSP Connect. Wingspan 23,77 m, passengers 60, cruise Mach number 0.8, conventional tail, 4 propeller engines (thrust 3693 kW, diameter 1.527, number of blades 10)


Mon Apr 19 21:52:47 2021
-------------------------------------------------


Family Name = Taubensee
Given Name = Sven
My Aircraft = Your aircraft delivered as part of your homework ...
Tue Apr 20 14:35:31 2021
-------------------------------------------------


Family Name = Taubensee
Given Name = Sven
My Aircraft =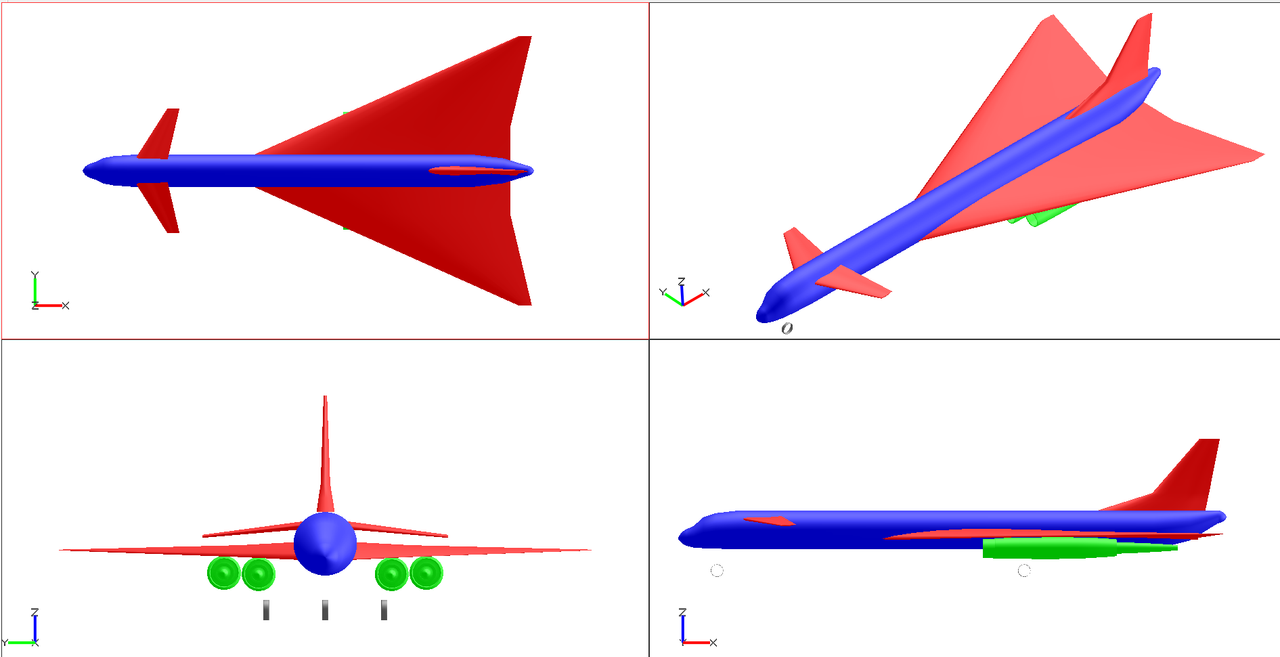 Supersonic aircraft for 120 passerger, cruise Mach number 2, delta wing and canard with 4 engines. Done with OpenVSP-Connect


Tue Apr 20 15:10:19 2021
-------------------------------------------------