Guest Editorial at AEAT, Special Issue: Research & Education in Aircraft Design (READ/EWADE Symposium) in Vol. 93 (2021), Iss. 9

Tomasz Goetzendorf-Grabowski
14th READ Conference & 15th EWADE Workshop
The conference was hosted by Rzeszów University of Technology from 21 to 23 October of 2020. Unfortunately, because of the COVID-19 pandemic, the traditional form of conference was not possible, and all presentations were in online form. Despite this, within 7 sessions, 40 presentations, by authors from 10 countries, were made.

EWADE, which is the education activity of the Technical Committee Aircraft Design under Council of European Aerospace Societies (CEAS), was started in 1994 in Madrid. Next, the workshops were organized every two years in Berlin, Bristol, Turin, Linköping, Brno, Toulouse, Hamburg, Samara, Seville and Naples. Next, a workshop was held in Linköping together with CEAS Air and Space conference, and after that, EWADE workshops travelled together with CEAS conferences through Delft and Bucharest. In 2018, EWADE joined READ conference and arrived at Brno for the second time. This time the second joined READ/EWADE conference was organized in Rzeszów.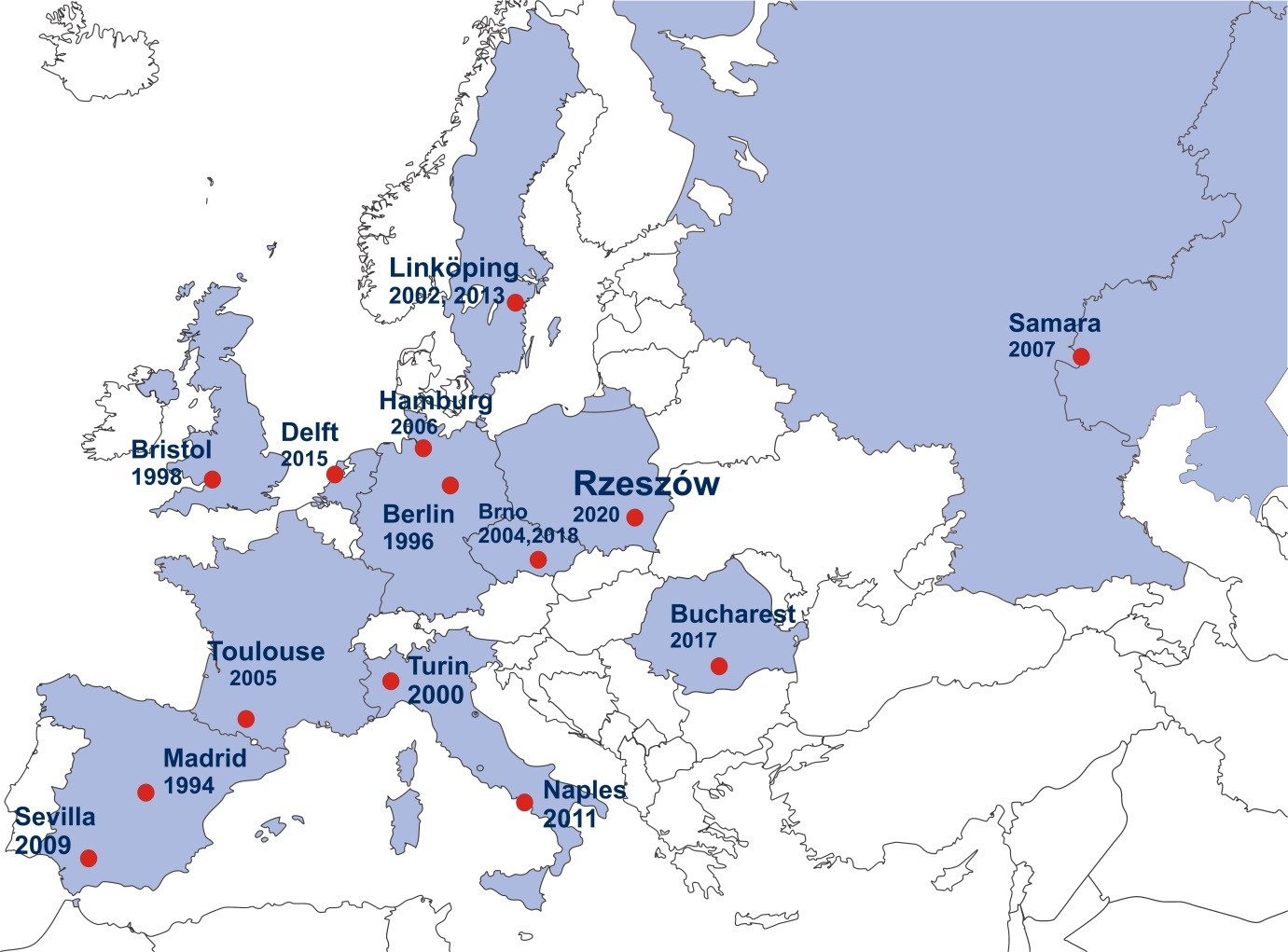 The READ conference (former name: Recent Research and Design Progress in Aeronautical Engineering and its Influence on Education [RRDPAE]) was established in 1994 by Prof. Zdobyslaw Goraj, who was the chair of the conference through 20 years. The seminar has been organized every two years as a general forum for exchange of information about progress in aerospace engineering research. The unique character of the seminar is given by its focus on aircraft engineering education and inclusion of juried student sessions. Over the years, the seminar has travelled from Warsaw (Poland), through Vilnius (Lithuania), Riga (Latvia) to Tallinn (Estonia), Brno (Czech Republic), then to Warsaw, Brno, Vilnius, Warsaw, Brno and in 2020 for the first time to Rzeszów.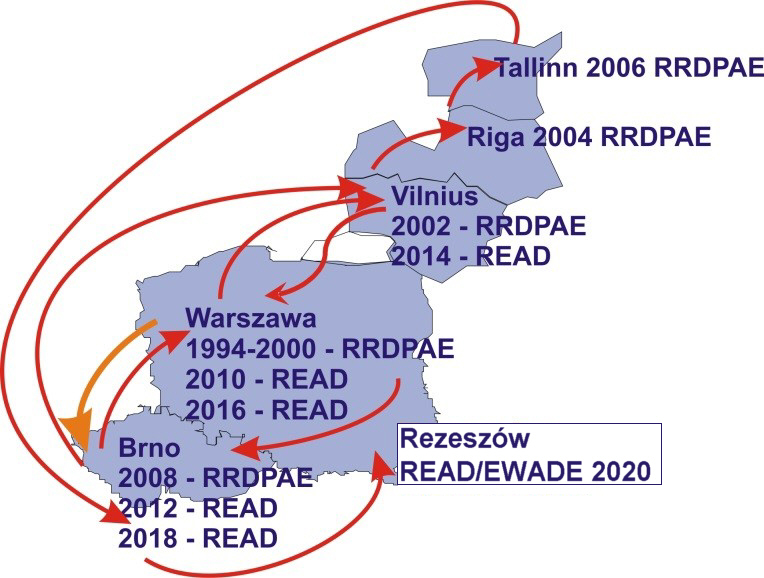 It is our pleasure to present the special issue of the Aircraft Engineering and Aerospace Technology Journal (AEAT), dedicated to the exceptional event that joined the conferences Research and Education in Aircraft Design (READ) and European Workshop on Aircraft Design Education (EWADE).
...
---
Find the full Guest Editorial at AEAT:
Goetzendorf-Grabowski, T. (2021), "Guest Editorial", Aircraft Engineering and Aerospace Technology, Vol. 93 No. 9, pp. 1385-1386. https://doi.org/10.1108/AEAT-10-2021-329